In April I went to San Francisco to attend SugarCON 2012, representing InsightfulCRM. It was actually my first time in the United States!
InsightfulCRM is currently part of the SugarCRM Partner Advisory Board, formed by 12 partners worldwide.
The aim of the PAB is to communicate to SugarCRM executives feedback and guidance from the partner community (currently there are over 400 SugarCRM partners!).
It is awesome for us to be part of the Board!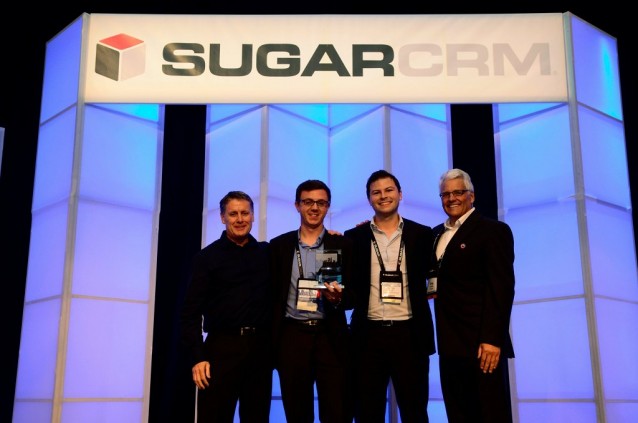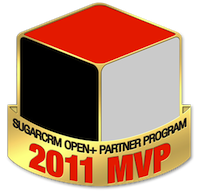 At SugarCON InsightfulCRM has been awarded by SugarCRM as MVP.
The Most Valuable Player Awards were granted to 10 partners worldwide, by region.
Partners were nominated by a Regional Vice President based on their significant customer acquisition year over year and their ability to achieve customer retention of 80% or higher.
At SugarCON I've met many amazing and passionate people, either working for SugarCRM partners and SugarCRM employees themselves. I'm truly impressed, and excited of being part of the new CRM wave and of this partnership!
After San Fran, comes the mini holiday and the informal part of the trip! :)
As I mentioned before, it was actually my first time in the USA, so I used the time there to visit also few more places around California, from Las Vegas to Los Angeles and a rush visit to San Diego, while stopping for brunch to Newport Beach! (OC Style???)
I really liked San Francisco, probably for the similarities with Sydney (maybe because it is clean, neat, linear, next to the sea…). And I loved to watch my first NBA game! Oh yeah! (Also if at the dodgy Golden State Warriors Arena…)
You know what? I definitely noticed that in the USA everything is huge. From buildings to bridges, roads, meals… just everything!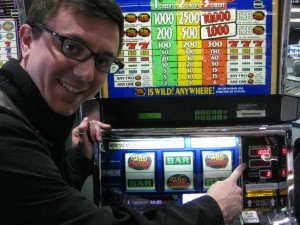 And Vegas? Vegas was definitely a crazy place. Nuts! Huge, expensive and fascinating buildings, lights everywhere, gambling everywhere, and… fake boobs everywhere too! What was totally crazy is that… you do not know anymore when is day and when is night. Even inside the shopping malls there are animated skys on the ceiling of the actual building! It's just a surrealistic place. Anyway it was different and fun. I even won a bit gambling… and… I got to see Jerry Seinfeld live! Yay!
LA was… to be fair… average. Probably I had too high expectations because of the stereotype of Hollywood and Beverly Hills… and the crazy physicians of Venice beach… meh… On the positive note, I got into a random "magician" UK tv series in Venice beach, so that's done and dusted, I've been in tv somewhere… I have to cross that one off the list!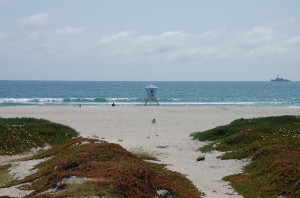 I also drove down to San Diego for few hours… yeah it was a bit of a crazy drive for only a couple of hours there! I even risked to end up inside the Navy Base by mistake, and had to be escorted out… ooops! But yeah it was good fun… a fish taco under the shining sun of the awesome Coronado Beach and then… drive to LA and fly back to Sydney.
I tell you what… it was definitely an awesome experience, I had loads of fun, met heaps of nice people and I hope to go there soon again, to see many more things this time, but… now… I KNOW that Sydney is an awesome place to live! :D